Assembled cables include many pieces that are manually assembled at the field. In some applications, plastic or metal connectors are the only alternatives. These are custom made assemblies that assure easy installation. Metals or plastic are the widely used materials for assembled cables.
The only difference is that the
Assembled Patch Cable
with RJ45 and assembly boot, the normal
Patch Cable
are with RJ45 and molding.
The assembled patch cable include
Cat5E Patch Cable
,
Cat6 Patch Cable
, cat6a patch cable, cat7 patch cable, cat8 patch cable.
The assembly patch cables are grouped together in precisely the required length and orientation in order to make installation easier and quicker.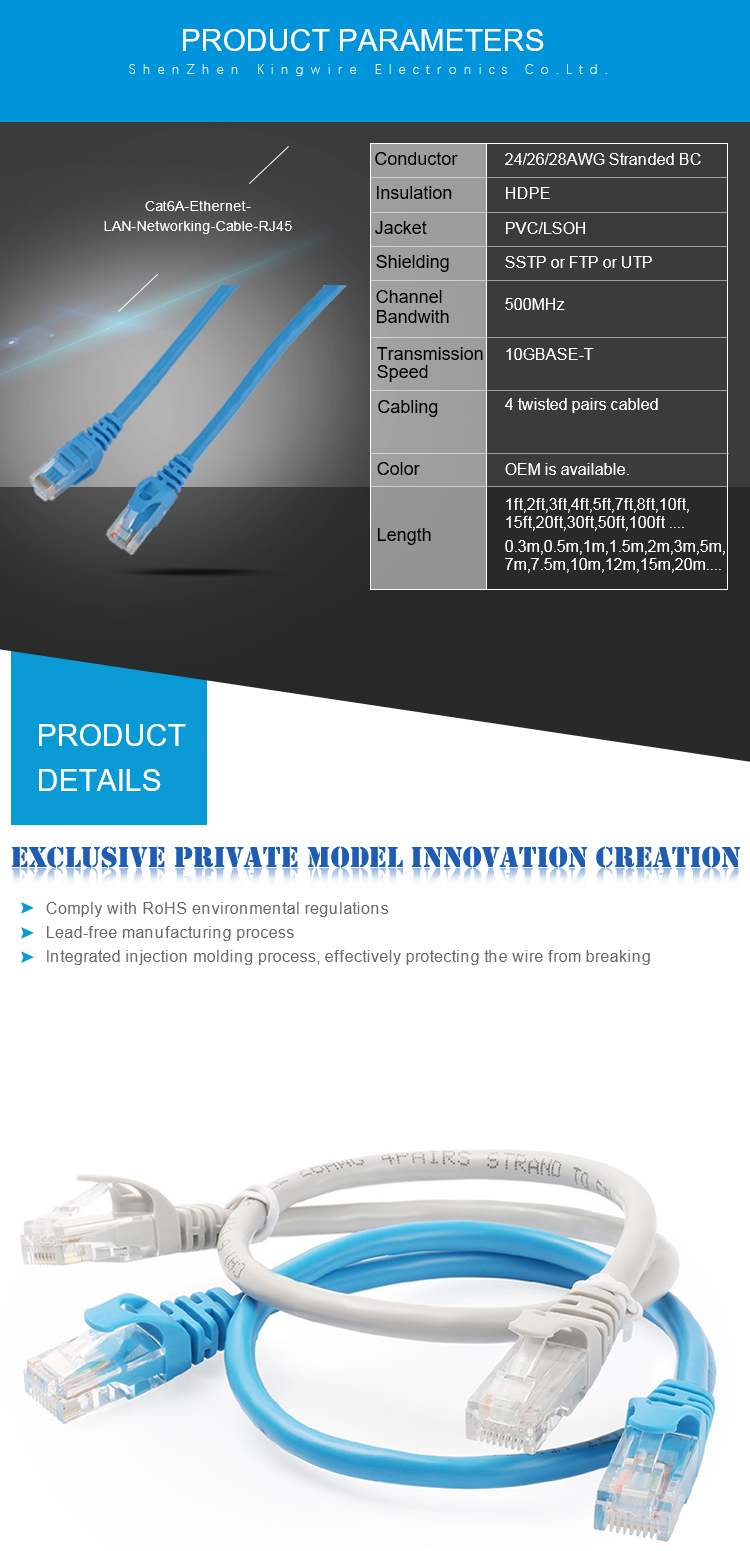 Product Information:
1. Cable type: CAT5E/CAT6/CAT6A/CAT7/CAT8
2. Frequency - 100 MHz~2000MHz
3. Transmission Speed - 1000BASE-TX~40G
4. Available Length - 0.5M~30M or Longer
5. Connectors - RJ45 Plug unshielded
6. Condcutor- 24AWG or 26AWG or 28AWG (America wire gague)
7. Cable Construction - unshielded or shielded
8. Jacket- PVC or LSZH or PE
9. Install - Used outdoor or indoor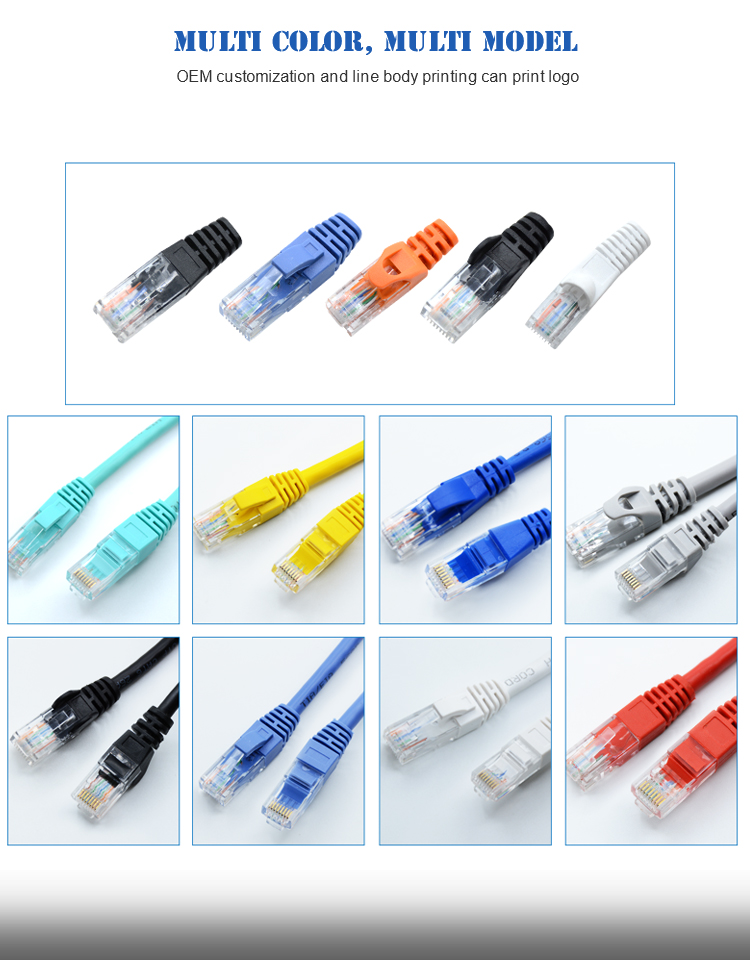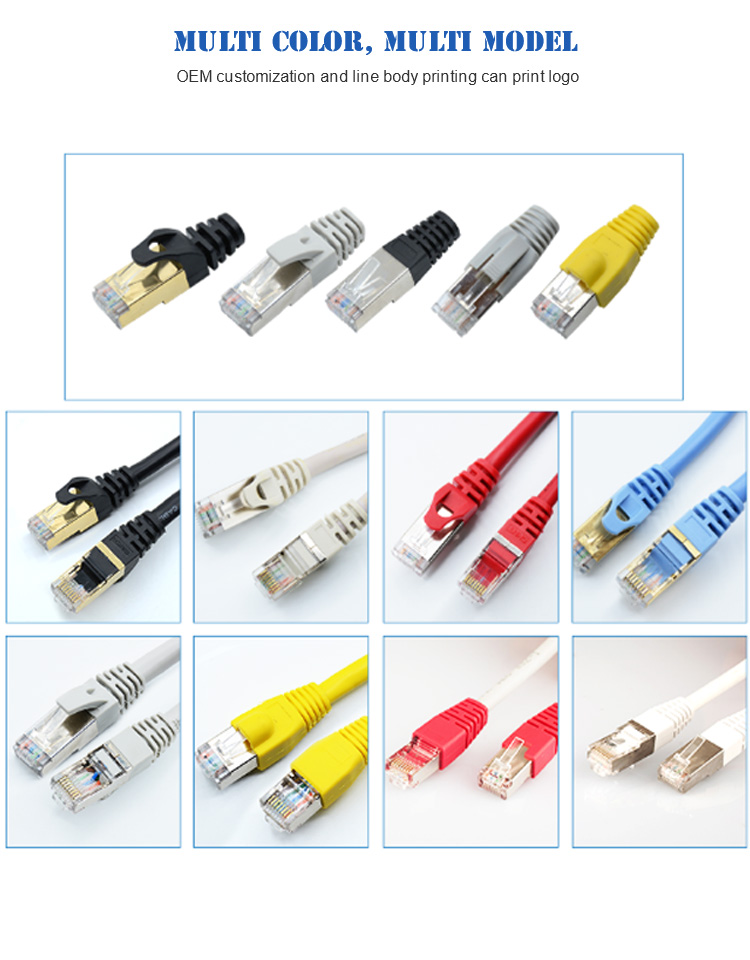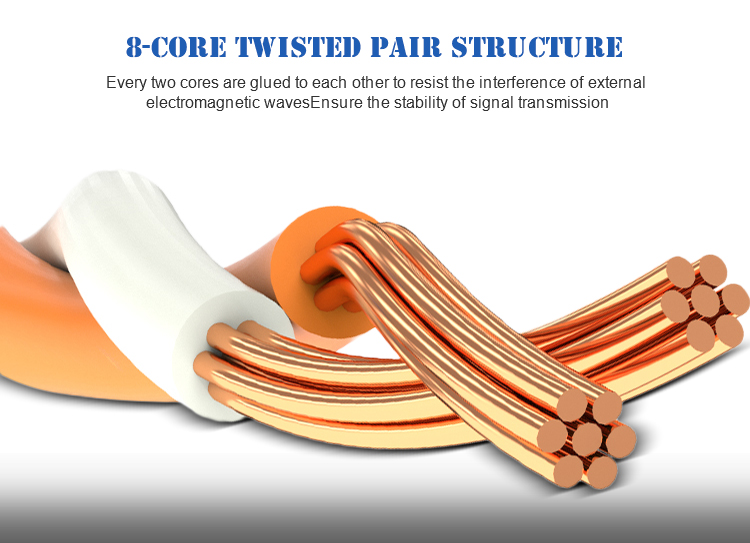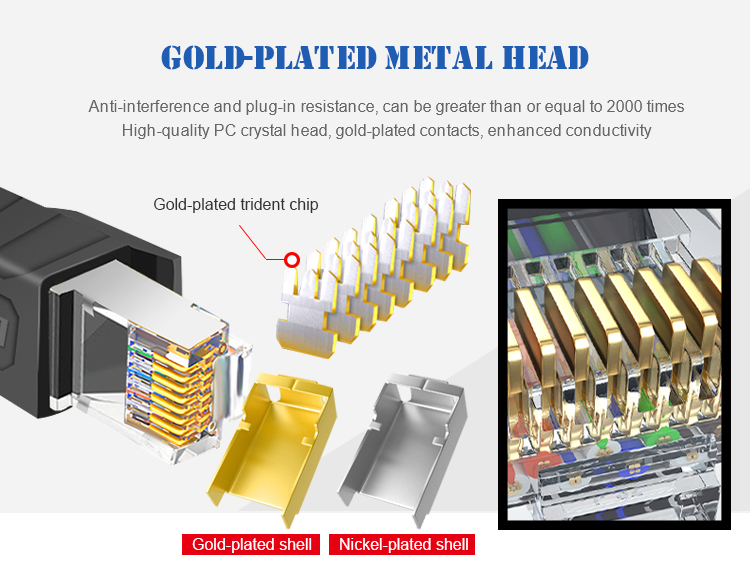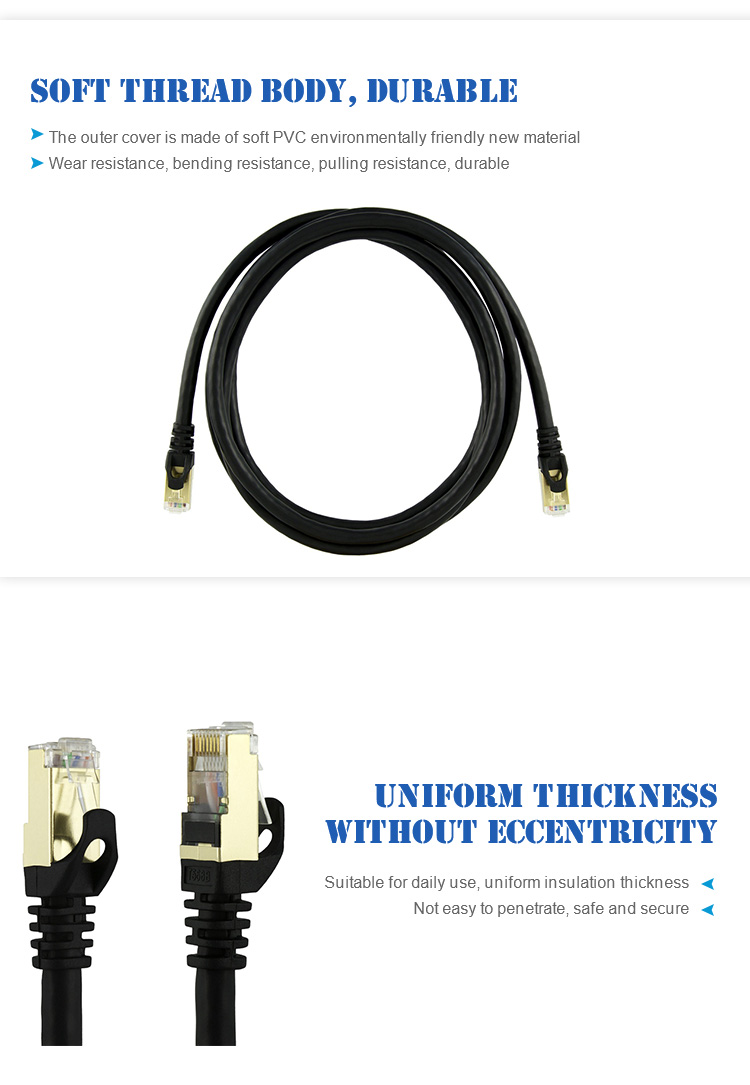 Applications: HP Server, Router switch Lan firewall Modern, Computer mac IP phones TV, Gaming system PS4 PS3 xbox 360 lan network networks networking switch TV ADSL computer laptop netgear TPlink router moderm NAS VoIP phones POE Server media players, PS3 PS4 Xbox360 gaming system.