Monitoring in cable with the ordinary cable, only to pay attention to the use of the environment is different, the cable which you are use in the durability of the good points, there are two kinds of monitoring
Network Cable
, one is to go through the network monitoring system, such as network cameras, networking between several systems, or video server, etc., these are all TCP/IP data transmission, so with ordinary cable, connection mode, another one is the network cable used as twisted pair cable, it is the twisted pair video transmission in the process of transmission medium, the cables suggest using outdoor private sidings, a few class line problem is not big,The key is the fastness of the line.
Now commonly used is the cat5e network cable and cat6 network cable.
Generally we use 100Mhz cat5e network cable, cat6 gigabit Ethernet cables.
Network materials:
1, Alloy: in fact, is the iron, the worst quality, the lowest price.
2, high aluminum, previously known as copper clad aluminum, now called high conductivity aluminum, the other is aluminum, why must call this line a call is not strong enough, soon a is oxidation, oxidation resistance with a long time will increase, will appear all sorts of unexpected problems, this also is some beginning there is no problem after wiring, long camera signal instability problems.
3, pure copper: miscellaneous copper, is definitely stronger than the aluminum wire, quality can be better, but the resistance is relatively large, the distance is too far and POE is not recommended.
4, oxygen free copper: also known as red copper, this is the national standard is the best, it is recommended that we do monitoring as far as possible to choose this kind of wire.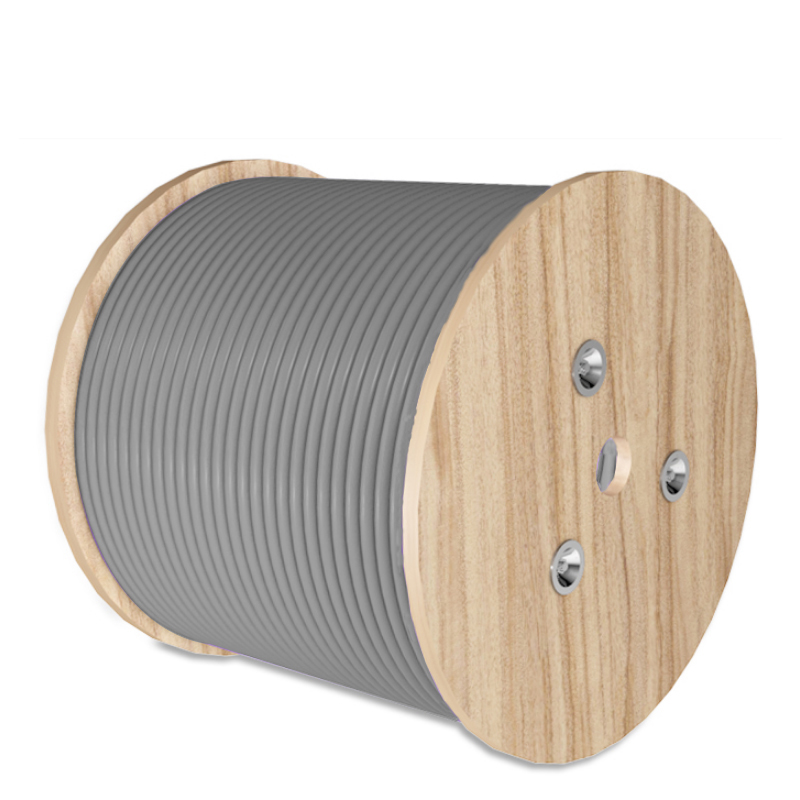 Shenzhen Kingwire Electronics Co., Ltd.
Business Type:Manufacturer
Product Range:Communication Cables , Electrical Wires , Data Cables
Products/Service:Ethernet Cable , Network Cable , CAT8/CAT7/CAT6/CAT6A/CAT5E , Lan Cable , Telephone Cable , Network Accessories
Certificate:REACH , RoHS , ISO9001
Company Address:Building 1, No.5 Industrial Zone, Nanlian Community,Ruiji Road, Longgang Street,Longgang District, , Shenzhen, Guangdong, China
Previous:
Is it necessary to use shielded cable for industrial cables?
Next:
Is the flat network cable working well? What's the difference between a flat network cable and a round network cable?