When choosing the industrial Network Cable, most people will choose to use the shielded network cable, and some people will use the unshielded network cable. Many friends will have a question, is it necessary to use the shielded network cable? Today we are going to learn about this problem together!
Let's look at what is shielded cable, shielding cable structure tend to have the aluminum foil, woven mesh, such as shielding layer, not only to resistance to strong interference environment, and can effectively block the external electromagnetic interference, can block the wire itself more electromagnetic leakage, maintain the stability of the transmission network, and can prevent information being tapped.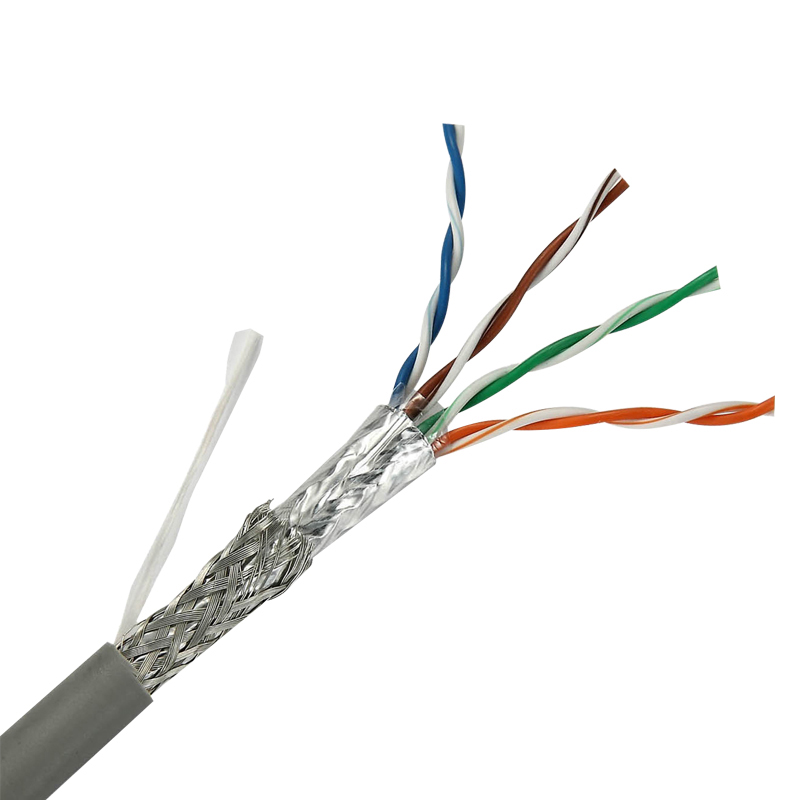 Therefore, in the selection of industrial network cable, in fact, it is necessary to choose the shielded network cable, for the following reasons:
1. Shielded twisted pair with aluminum foil shielding layer and ground wire can effectively resist electromagnetic interference (EMI) and radio frequency interference (RFI) encountered in the application environment.If there is strong interference in the application, aluminum foil plus braided layer double shielding model is optional.Flame retardant series with 24 AWG single strand wire.So the electromagnetic environment is relatively poor working environment requires the use of shielded wire (such as industrial Ethernet, high-density use of strong electrical equipment, frequency conversion motor automation plant, etc.).
2. The shielding wire reduces both external interference and external radiation interference.The former reduces the bit error rate of data transmission and improves the stability of transmission performance.The role of the latter is directly reflected in the reduction of interference to other network lines and improve the confidentiality of data transmission, so the data transmission security has certain requirements of the user can consider to choose.
3. In high-speed industrial Ethernet, multi-purpose transmission network, high security users, the shielded network cable has a lot of room for application.For example, the eight lines shield the twisted pair in the network line one by one, and the interference between the two lines is very small, so the transmission stability and transmission speed (data rate) are greatly improved. Users with higher safety requirements and reliability requirements are recommended to use the eight lines.
Shenzhen Kingwire Electronics Co., Ltd.
Business Type:Manufacturer
Product Range:Communication Cables , Electrical Wires , Data Cables
Products/Service:Ethernet Cable , Network Cable , CAT8/CAT7/CAT6/CAT6A/CAT5E , Lan Cable , Telephone Cable , Network Accessories
Certificate:REACH , RoHS , ISO9001
Company Address:Building 1, No.5 Industrial Zone, Nanlian Community,Ruiji Road, Longgang Street,Longgang District, , Shenzhen, Guangdong, China
Previous:
Network cable manufacturer let you to understand what cat5e Ethernet cable is
Next:
How many types of cable are required for monitoring?