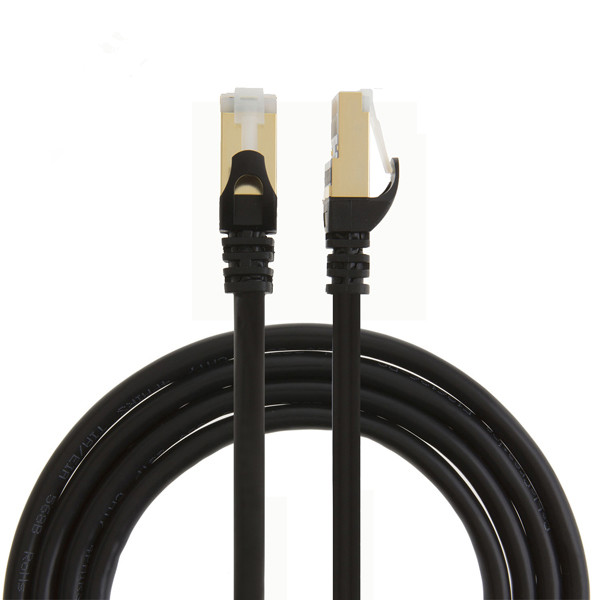 The difference between Category 6 Network Cable and Category 7 network cable
In modern life, each of us inevitably needs to go online, and to go online we need a network cable. There are also several types of network cables. Two of them are category 6 cables and category 7 cables. Many people don`t know the difference between these two types of cables. Let me explain it to you below.
The composition of seven types of network cables:
4 pairs of core diameter 23AWG single strands of high-quality oxygen-free copper are used as conductors (the copper conductor is insulated with FMPE material), the wire pair and the cable are integrated with aluminum foil and the high-efficiency double shielding structure, the cross is isolated, and the transmission frequency is also extended to 600MHz. Category 7 network cable is an 8-core shielded cable, each pair has a shielding layer (usually a metal foil shielded Foil Shield), and then there is a shielding layer outside the 8 cores (usually a metal braided wire mesh shielded Braided Shield), The interface is the same as the current RJ-45.
The scope of application of seven types of network cables: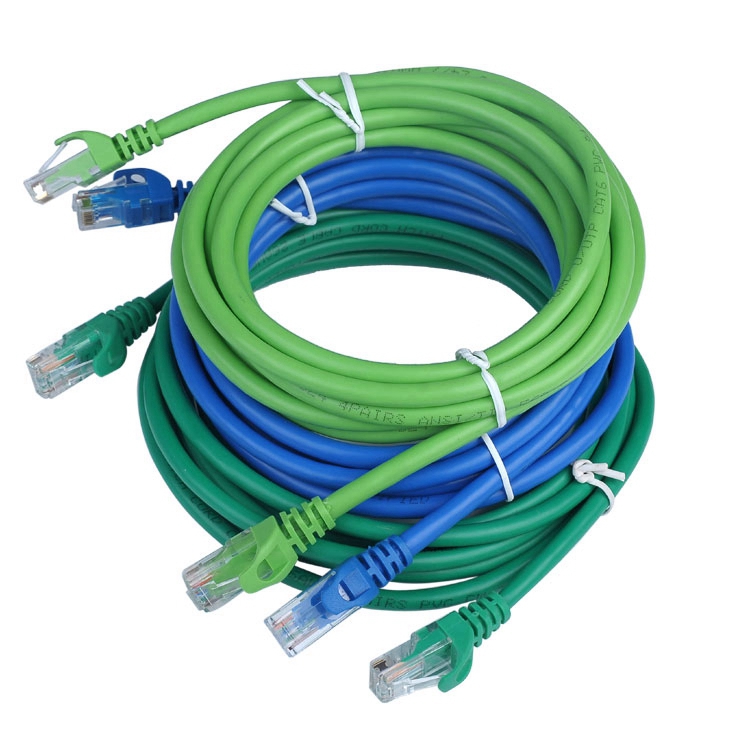 Widely used in indoor horizontal wiring, shielded computer room and confidential network wiring
Seven types of shielded jumpers
Multi-core bare copper flexible wire is used as the conductor, and the jumper has outstanding transmission performance, suitable for 10/100/1000/10GBASE-TX Ethernet data transmission; the overall aluminum foil of the cable is effectively shielded, and it is used in shielded wiring to prevent interference effect.
1. There are some differences in the broadband between the two. There is a term called the ratio of comprehensive attenuation to crosstalk. Both types of network cables provide such things. Category 6 cables provide no less than 200 MHz, while Category 7 cables can provide no less than 500 MHz. The former can provide a lot. At 250 MHz bandwidth, the latter can provide at least 600 MHz bandwidth.
2. The cabling performance of the Category 7 network cable is improved significantly than that of the Category 6 network cable, so its medium transmission capacity and attenuation level are almost equal to the performance of the optical fiber.
3. There are also differences in structure between the two. Category 6 network cables can use unshielded twisted pairs or shielded twisted pairs, but Category 7 network cables can only use shielded twisted pairs. One of the seven types of network cables is called a shielding layer. Every two wires form a pair, and then a shielding layer can be constructed. The four shielding layers are combined to form a common large shielding layer.
4. They also differ greatly in their ability to connect to hardware. The Category 7 network cable requires that its connector provide at least 60DB of integrated near-end crosstalk when it reaches 600 MHz. When the Category 6 network cable is in use, the network speed should not exceed one hundred megahertz.
With the development of the information age, people's needs are also increasing. In the integrated wiring industry, there is a certain gap between Category 6 network cables, Category 7 network cables and optical fibers. In terms of the current consumer market level of the domestic wiring industry,
For a long period of time, the seven-category network cable still meets people's demand for bandwidth. However, as data center technology and optical fiber supporting equipment are updated and upgraded, the competition between the seven types of network cables and optical fibers will continue to escalate.