CAT7 is designed for the application and development of gigabit Ethernet technology.
However, it is no longer an unshielded twisted pair, is a shielded twisted pair, so it can provide a comprehensive attenuation of at least 500MHZ to crosspoking ratio and an overall bandwidth of 600MHZ, more than twice that of
CAT6 Ethernet Cable
, with a transmission rate of up to 10Gbps.In the CAT7 of cables, each pair has a shield layer, and four pairs of wires together have a common shield layer.
In terms of physical structure, the additional shielding layer makes the CAT7 Network cables have a larger diameter.Another important difference is its ability to connect hardware. The parameters of the CAT7 of systems require that all pairs of wires provide at least 60DB of integrated proximal winding at 600MHZ.The super-five systems only require 43DB at 100MHZ and 46DB at 250MHZ for the CAT6.
The
CAT7 Ethernet Cable
are proposed for the following reasons:
1. Compared with fiber-optic LAN, the CAT7 system solution provides the desired performance and bandwidth, but the overall cost is only a fraction of that of fiber-optic LAN.
2. Fiber optic system can bring people enough bandwidth, and the price of fiber optic cable is close to that of CAT7 kinds of cable.However, the price advantage of optical fiber is quickly lost when the cost of optical router, optical switch and optical network card is taken into account.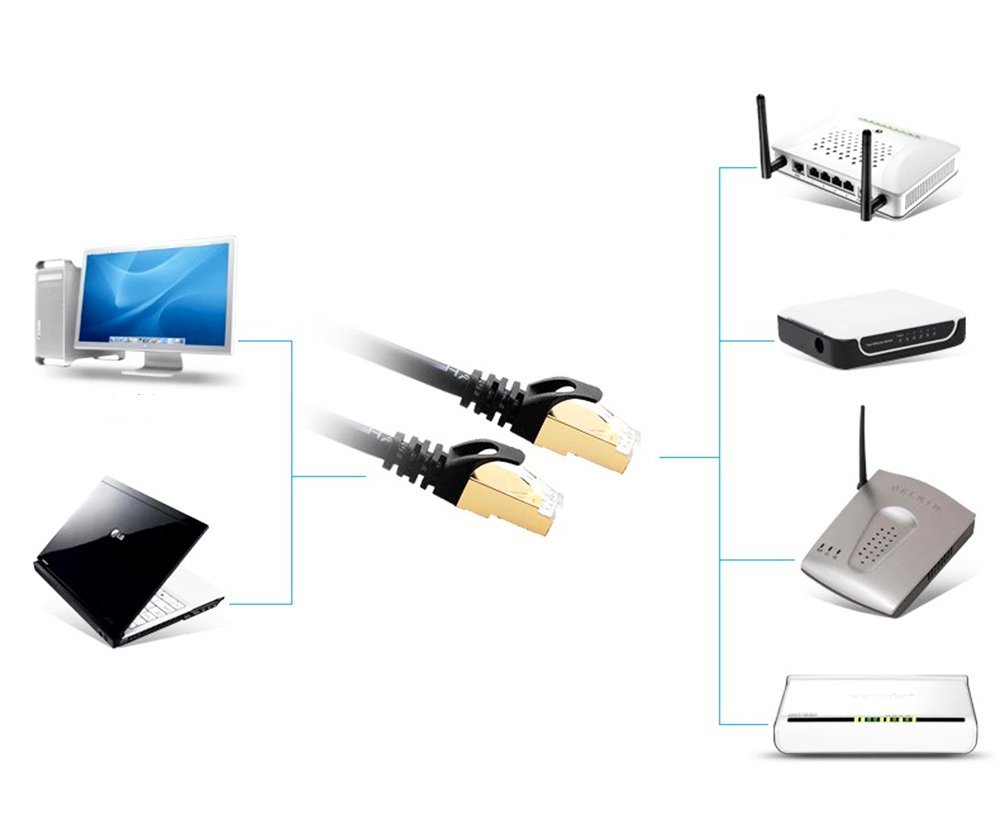 Shenzhen Kingwire Electronics Co., Ltd.
Business Type:Manufacturer
Product Range:Communication Cables , Electrical Wires , Data Cables
Products/Service:Ethernet Cable , Network Cable , CAT8/CAT7/CAT6/CAT6A/CAT5E , Lan Cable , Telephone Cable , Network Accessories
Certificate:REACH , RoHS , ISO9001
Company Address:Building 1, No.5 Industrial Zone, Nanlian Community,Ruiji Road, Longgang Street,Longgang District, , Shenzhen, Guangdong, China
Previous:
The network cable manufacturer near you!
Next:
What Is CAT8 Ethernet Cable?