Generally speaking, the screened wire refers to the zhi wire with a shielding layer at the DU part, while the shielded dao layer is generally referred to as zhuan aluminum foil and woven net.The single shu screen wire has only one layer of aluminum-foil.
Just in the literal sense, we can know that one of the functions of shielding
Network Cable
is shielding. Does shielding network cable have certain shielding effect against the strong interference environment? It can effectively shield the external electromagnetic interference, thus ensuring the stability of network transmission.
The shielding structure of the shielded cable has fundamental advantages to reduce the mutual interference between the cables.
The shielded cable can not only shield the external electromagnetic signals, but also isolate the electromagnetic leakage of the cable itself, avoiding the mutual influence with other cables and preventing information leakage, etc.
There will be a copper wire inside the shielding cable, called the ground wire, which can better shield other signals.The shielded cable needs to be well grounded, and the shielded cable can reduce the mutual interference of the signal.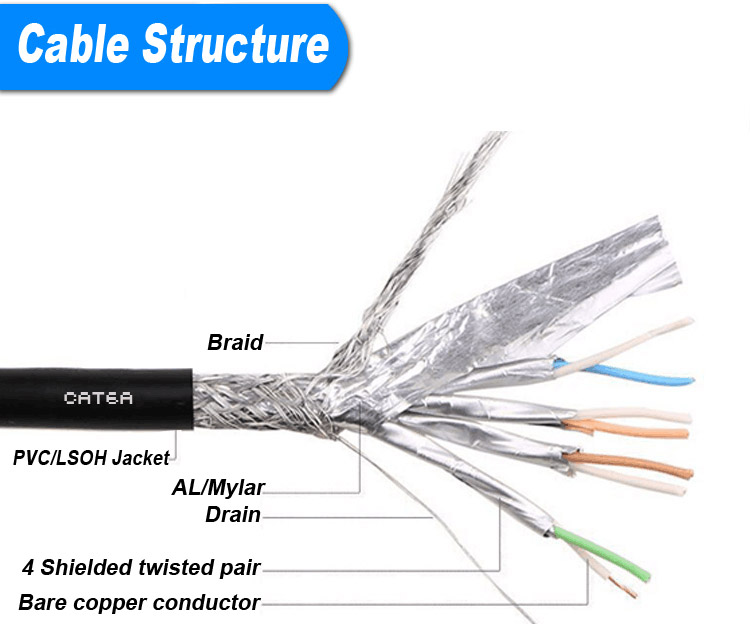 Shenzhen Kingwire Electronics Co., Ltd.
Business Type:Manufacturer
Product Range:Communication Cables , Electrical Wires , Data Cables
Products/Service:Ethernet Cable , Network Cable , CAT8/CAT7/CAT6/CAT6A/CAT5E , Lan Cable , Telephone Cable , Network Accessories
Certificate:REACH , RoHS , ISO9001
Company Address:Building 1, No.5 Industrial Zone, Nanlian Community,Ruiji Road, Longgang Street,Longgang District, , Shenzhen, Guangdong, China
Previous:
Is the flat network cable working well? What's the difference between a flat network cable and a round network cable?
Next:
What is the difference between CAT6A Ethernet cable and CAT6 Ethernet cable?