Slim
Patch Cable
helps reduce congestion in high-density environments, such as data centers and telecommunications rooms.
With slim
Ethernet Cable
, you can fit more cables in the same space, saving you the time and cost of expanding or replacing cable pathways.
With 0.15-inch diameter, 30AWG or 28AWG flexible cable and snagless narrow boot design.
Slim Patch Cable is much lighter and is easier to route and install. The slim Network Cable include CAT6A, CAT6, CAT5E.Perfect for networking switch, routers, ADSL, Adapters, Modem, PS3, PS4, X-box, Patch Panel, Servers, Networking Printers, Netgear, TPlink, NAS, VoIP phones, laptop, Coupler, Hubs, Keystone Jack, Smart tv, Imac and other device with RJ45 connectors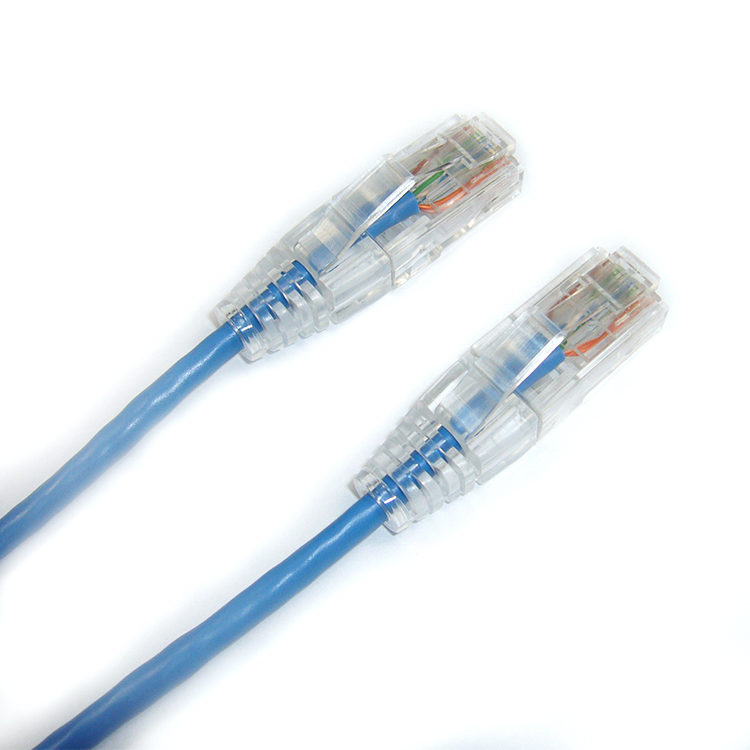 Product Information:
1. Frequency - 250 MHz
2. Transmission Speed - 1000BASE-TX
3. Available Length - 0.5M~30M or Longer
4. Connectors - RJ45 Plug unshielded
5. Condcutor- 28AWG (America wire gague)
6. Cable Construction - unshielded
7. Jacket- PVC or LSZH
8. Install - Used indoor, in-wall and in the ceiling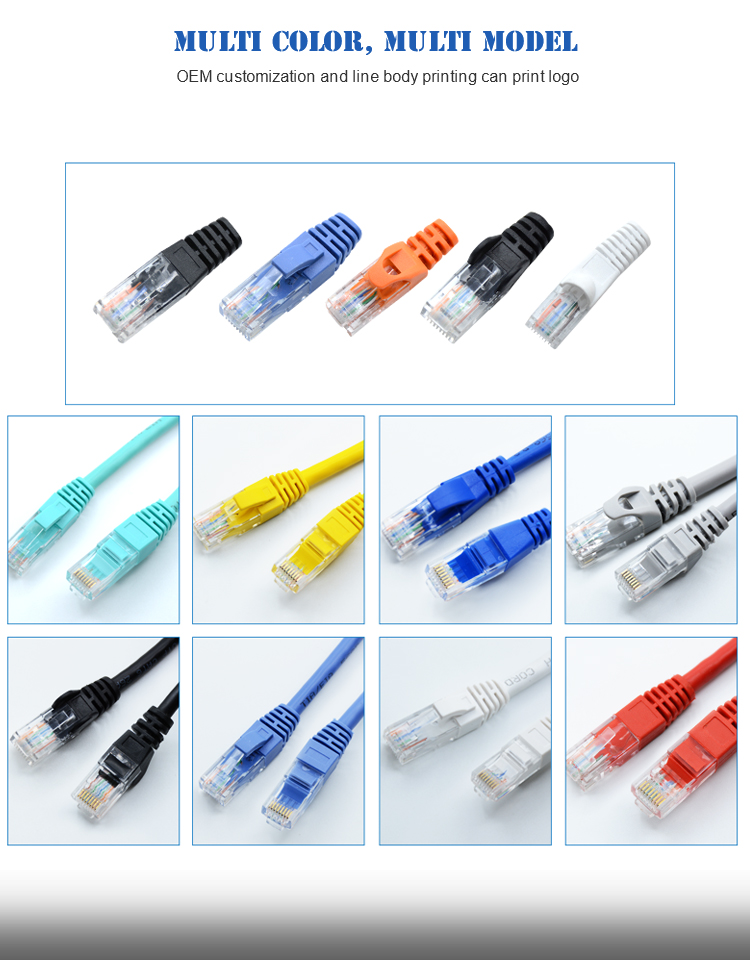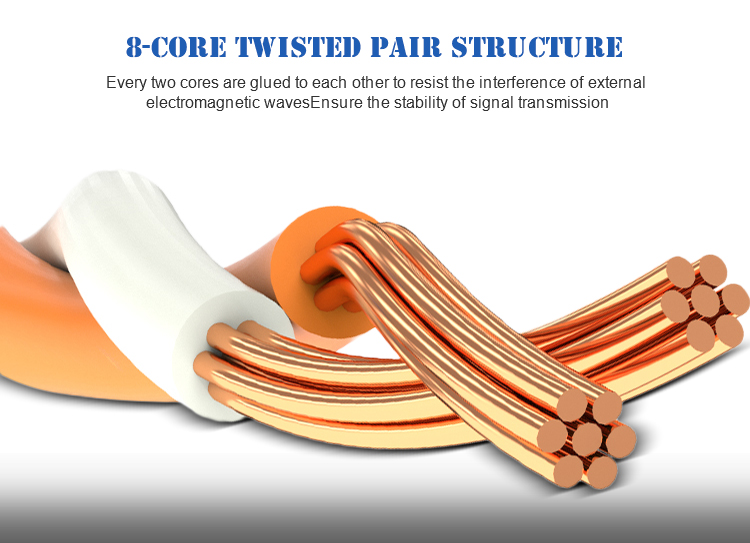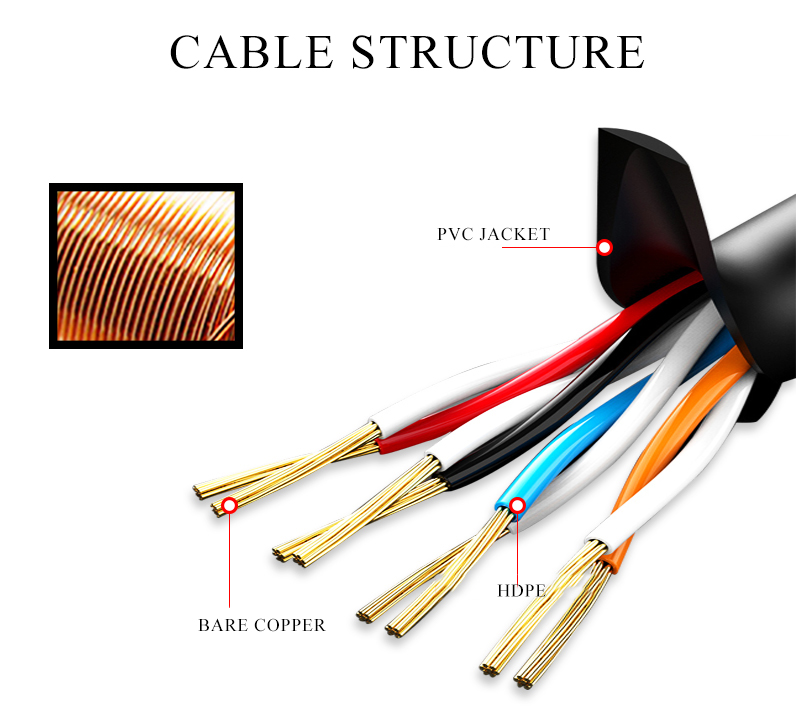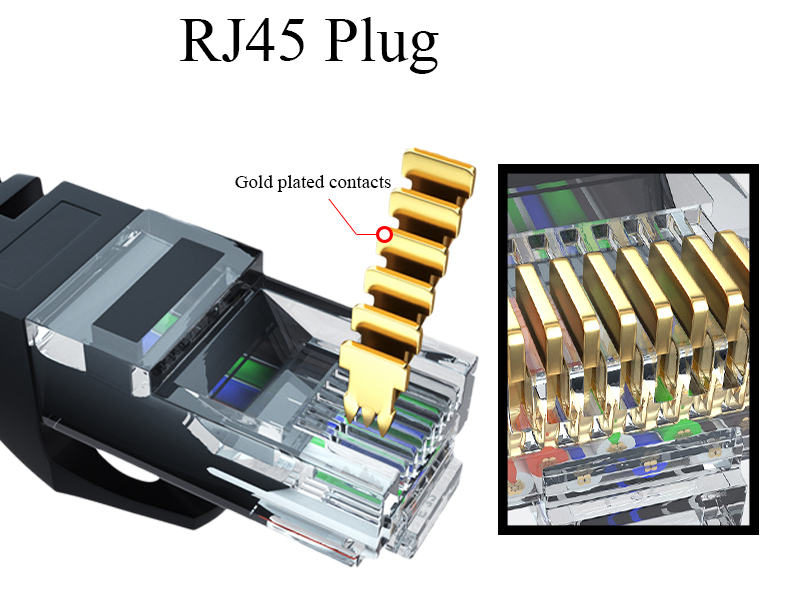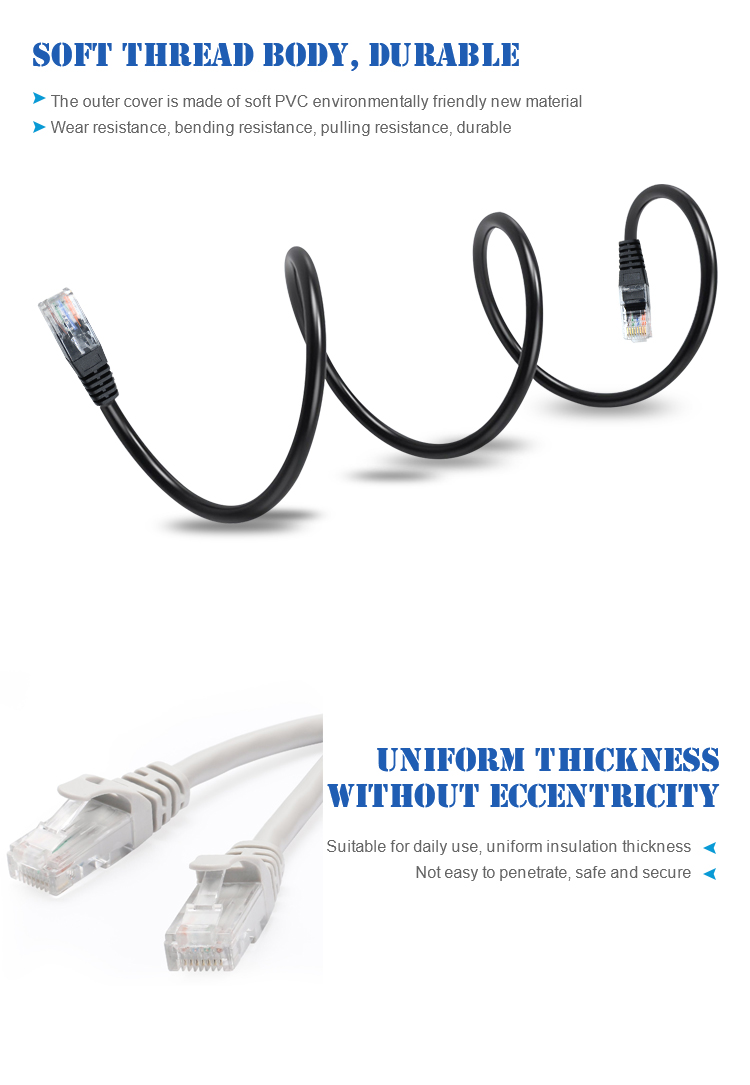 Applications: HP Server, Router switch Lan firewall Modern, Computer mac IP phones TV, Gaming system PS4 PS3 xbox 360 lan network networks networking switch TV ADSL computer laptop netgear TPlink router moderm NAS VoIP phones POE Server media players, PS3 PS4 Xbox360 gaming system.