Our Cat6 Flat Ethernet Cable provides high performance, as it uses 250Mhz to transfer data up to 1Gbps, faster than CAT5E. Allowing for greater bandwidth and, therefore, home and office productivity.
Cat 6 Flat Ethernet Patch Cables are designed for high density environments where clearance and space is limited.
CAT6 Ethernet Cable is manufactured in our own factory with 4-pair oxygen-free pure copper and RJ45 connector plugs with FU gold-plated contacts with molded strain relief snagless boot. Our high-speed Category 6 Ethernet Cable has an in-wall PVC jacket.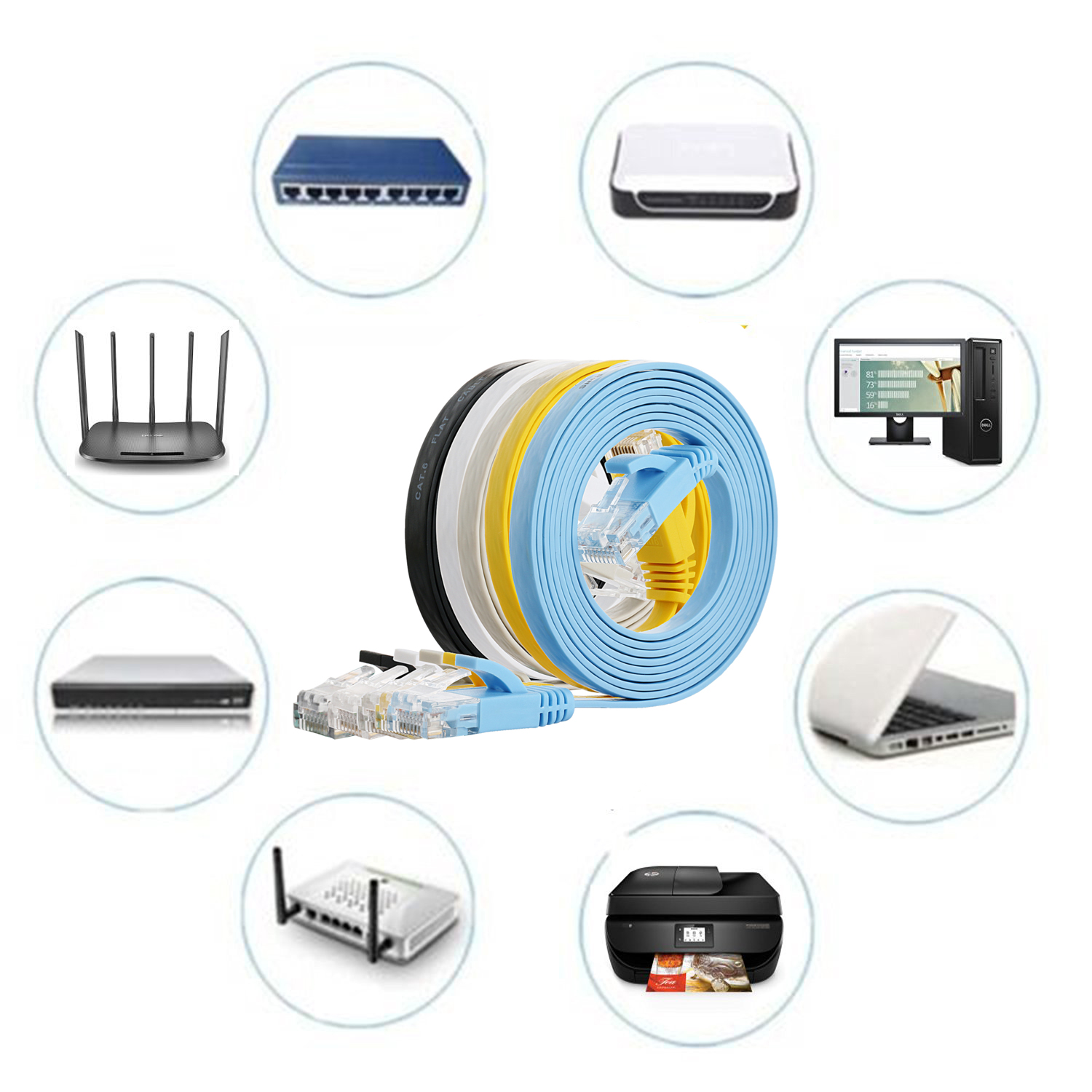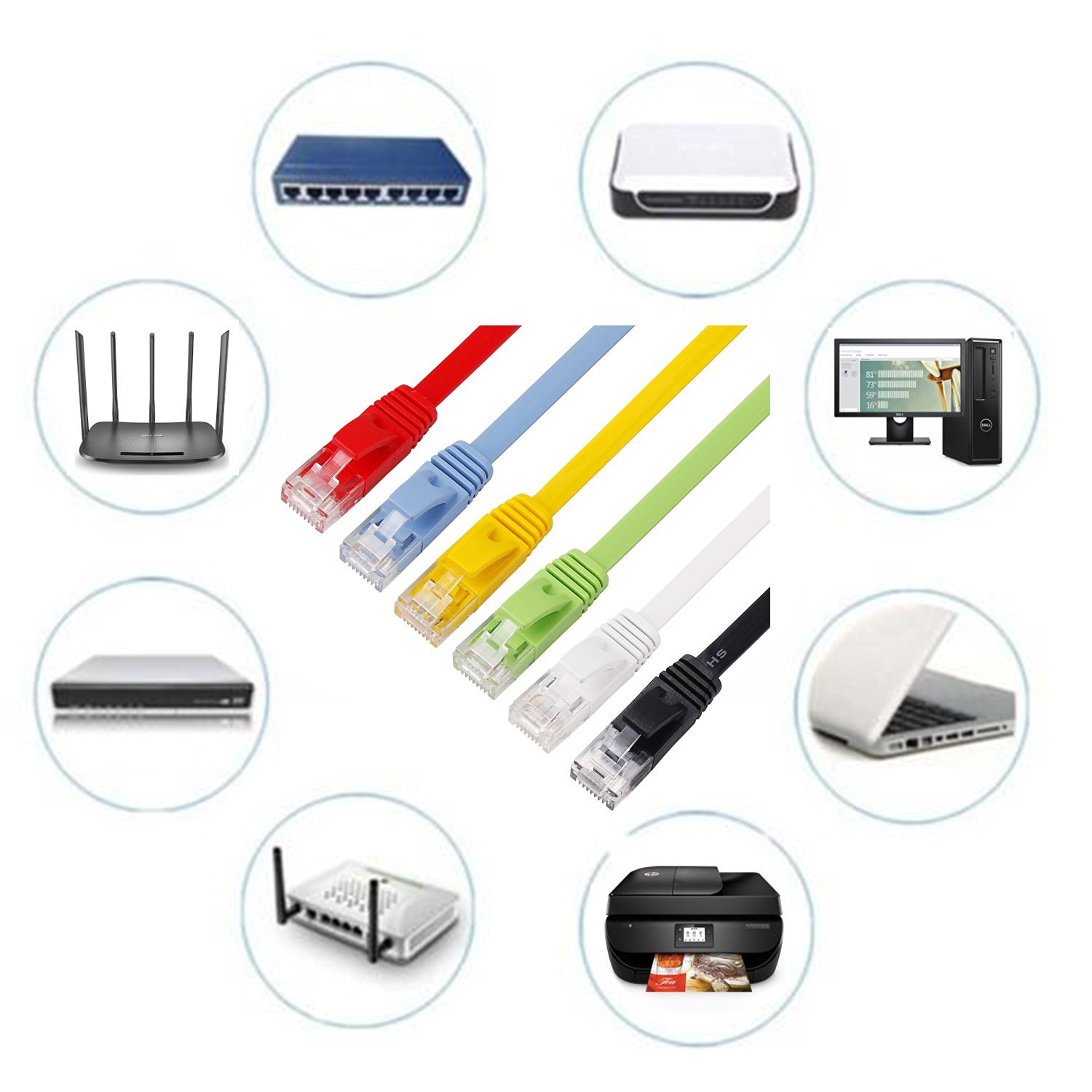 Super five line identification is "CAT5E", bandwidth 100M, is the mainstream product;The identification of the six lines is "CAT6", with a bandwidth of 250M, used to set up gigabit network, which is the trend of future development.
The "UTP" method refers to the UTP -- Unshielded Twisted Pair cable, which consists of several pairs of Twisted Pair and one plastic sheath.
CAT5E of twisted pair also use 4 winding pairs and 1 anti-tension wire, the color of the pair is exactly the same as the CAT6 of twisted pair, namely white orange, orange, white green, green, white blue, blue, white brown and brown respectively.
Although the CAT5E of unshielded twisted pairs can provide up to 1000Mb/s of transmission bandwidth, they often need to be supported by expensive special equipment.Therefore, it is usually only used for 100Mb/s fast Ethernet to connect desktop switches to computers.If you are not prepared to upgrade your network to gigabit Ethernet in the future, then you might as well use CAT5E of unshielded twisted pair in horizontal wiring.
CAT6 of unshielded twisted pair: all parameters of the six classes of unshielded twisted pair have been greatly improved and the bandwidth has been extended to 250MHz.The CAT6 of twisted pair are different from the CAT5 or CAT5E types of twisted pair in shape and structure, which not only increases the insulated cross skeleton, but also places the four pairs of twisted pair wires in the four grooves of the cross skeleton, and the diameter of the cable is also thicker.
In addition to the traditional voice system still use three types of twisted pair, network cabling is basically using CAT5E or CAT6 of unshielded twisted pair Ethernet cable.