Flat Ethernet Cable with two RJ45 connectors on each end. CAT8 Ethernet Cable is the highest level in Network Cable territory. And all cat8 cable are backward compatible with CAT7 Ethernet Cable and CAT6 Ethernet Cable as well as CAT5E Ethernet Cable. Standard RJ45 Lan Cable protect against EMI/RFI interference, accurate data transfer and reliability
Range of application-perfect for network adapters, Hubs, Routers, DSL/Cable Modems, PS3, PS4, X-box, patch panels and other high performance networking applications.
Flat Patch Cable include CAT8 Flat Network Cable, CAT7 flat network cable, CAT6 flat network cable, CAT5E flat network cable.
CAT8 flat Patch Cable as below: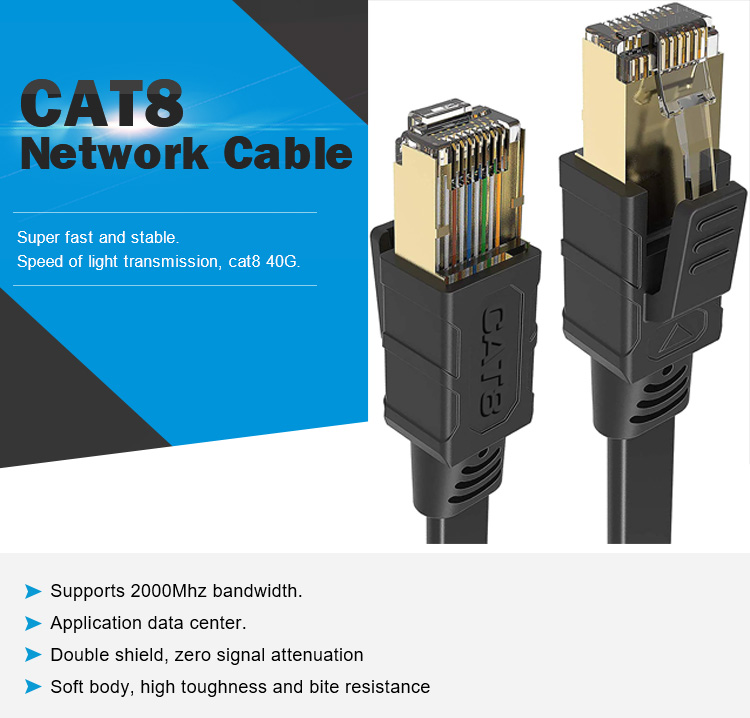 Product Information:
1. Frequency - 2000 MHz
2. Transmission Speed - 40 GB
3. Available Length - 0.5m~20m
4. Connectors - Gold Plated RJ45 or Nickel Plated RJ45
5. Condcutor- 26AWG (America wire gague) or 28AWG or 30AWG
6. Cable Construction - Shielded
7. Jacket- PVC
8. Install - Used indoor, in-wall and in the ceiling
9. Different color and different model for your choice.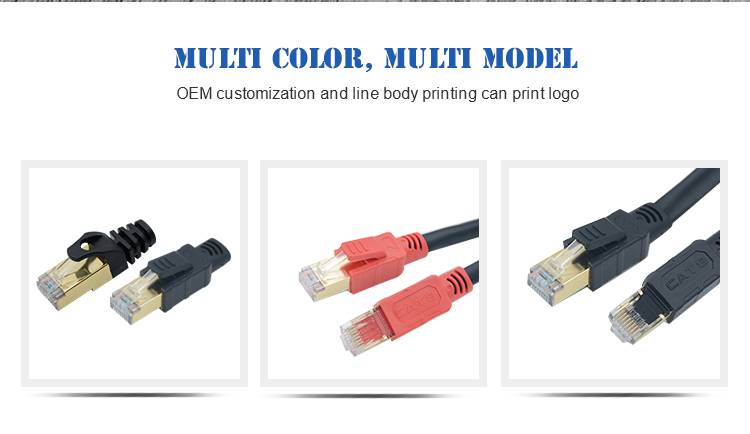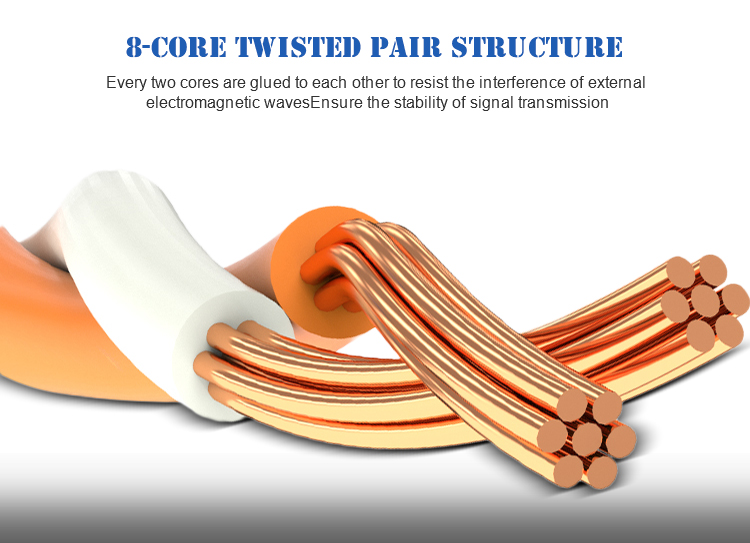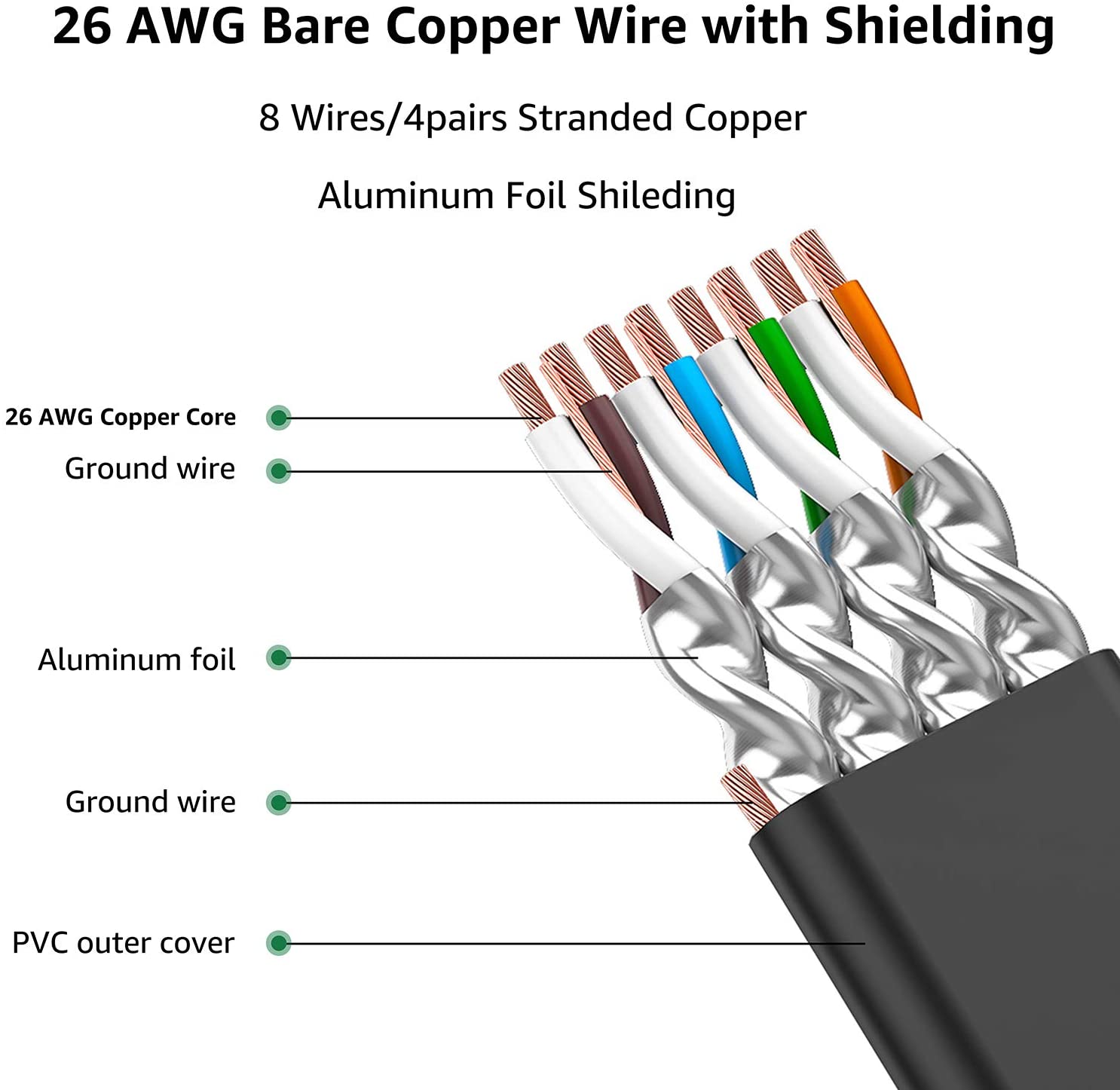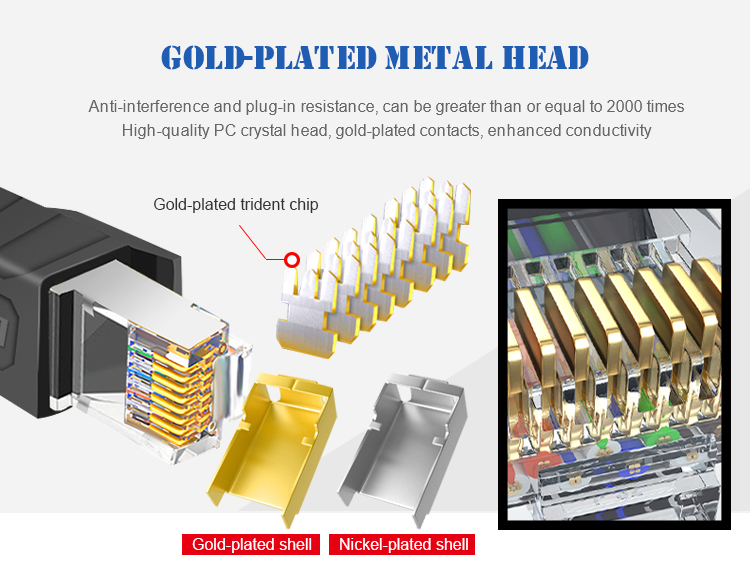 The unique Flat Cable shape allows for a cleaner and safer installation. You can easily and seamlessly make the cable run along walls, follow edges&corners or even make it completely invisible by sliding it under a carpet.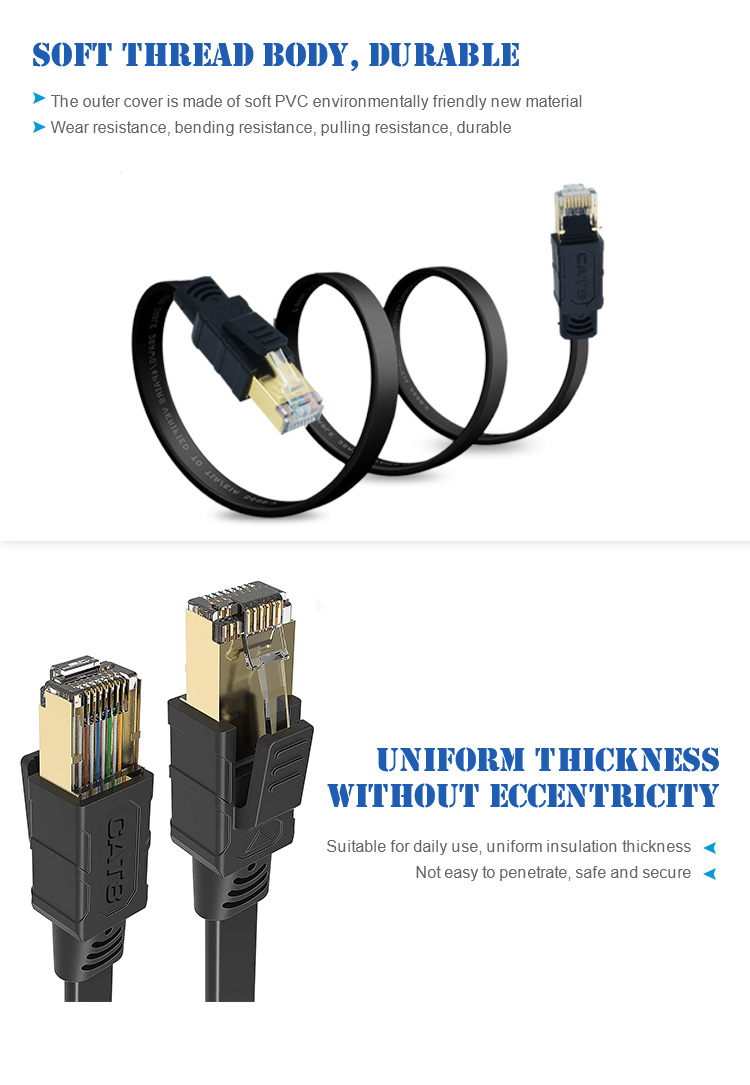 Applications: Computer, Router, TV, Interchanger, Concentrator, ADSL, Set-top box And So on.